Meet the Book Sisters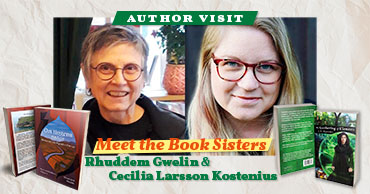 STOCKHOLM | Thursday 3 Nov at 18:00
AUTHOR VISIT & TALK:
Meet the Book Sisters – Rhuddem Gwelin & Cecilia Larsson Kostenius
Rhuddem and Cecilia met on a discussion panel on Harry Potter. Now they're translating each other's books The Merlin Chronicles & De Fem Elementen.
Join them for a talk in the Stockholm shop about their books, their work, their translations, and their friendship.
STOCKHOLM Thursday 3rd November at 18:00
Free event – bring a friend! Light refreshments will be served.