Send in your Christmas orders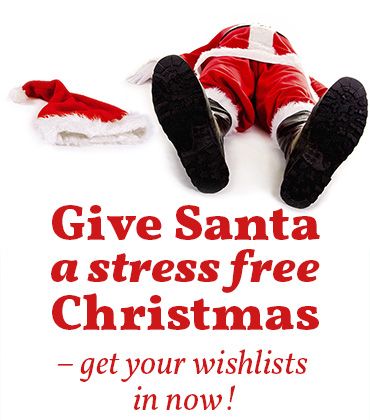 SANTA'S WORKSHOP | 'Tis the season
Give Santa (and yourself) a stress free Christmas season – get your wishlists and orders in now!
Santa would like to remind everyone it's time to get one's wishlists (and book orders) in – especially since the lack of lorry drivers in the UK and general pandemic disruptions might make deliveries a tad slower than usual.
Bring your wishlists to the bookshop (or send them in) so Santa's helpers at the bookshop can get your books in for Christmas. (As long as you've been nice, and not naughty...)
Santa also would like to add that this wouldn't have been an issue if freighters would have listened to him and stuck to reindeer deliveries! (And Rudolph agrees).